We accept the following payment options:
A $40 deposit is required to book an appointment at The Fe Animal hospital. This deposit will stay on your account as a credit to be used toward your pet's bill. If you need to reschedule or cancel your pet's procedure, please let us know more than 24 hours in advance or the deposit will be forfeited.. We do expect payment at the time services are rendered. To make this easier for you, we accept the following payments:
Cash
Checks
Visa
Mastercard
Discover
American Express
Care Credit
Scratchpay
The Fe Animal Hospital started the Angel Hopper Fund to help pets in need. If you are interested in giving back to our community, please click here to learn more and donate.
We accept CareCredit and Scratchpay, too!
Whether it's a routine checkup or emergency surgery, you shouldn't have to worry about how to get the best medical care for the pet you love. That's why we're pleased to offer CareCredit, North America's leading client payment program. CareCredit lets you say "yes" to the best treatment for your pet immediately and pay for it over time with low monthly payments that fit easily into your budget.
Like a credit card, but better. CareCredit works just like a regular credit card but without high-interest rates, annual fees, or pre-payment penalties. CareCredit offers flexible and convenient financing options with zero hidden fees and low monthly payments. You can use your CareCredit card over and over for all your pet's follow-up care, as well as annual exams and vaccines. So you can focus on what really matters, like playing fetch and learning new tricks.
With CareCredit:
Enjoy low minimum monthly payments
Get a low-interest payment plan for any treatment amount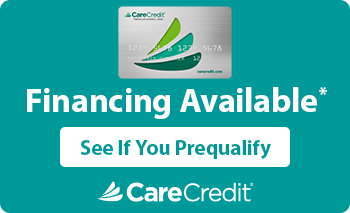 The Fe Animal Hospital has partnered with Scratchpay to deliver affordable pet care to tens of thousands of pet parents. With instant approvals and plans as low as 0% APR, difficult financial decisions don't have to be difficult.